I figured while I was still experiencing my high from attending the Digital Branding Analytics Miami 2019 Conference, I might as well recap and discuss some of the insight I gained from the speakers.
The first speaker for #DBAMIami, Michael Kappitt, Executive Vice President of Bloomin Brands and President of Carrabba's was probably one of the most memorable speakers of the entire conference with his discussion on "Marketing: Don't Forget Your Calculator."
In his talk, Kappitt discusses the importance of analytics at every stage of the funnel and in every marketing channel. Throughout the discussion, Kappitt drew from his experience as the CMO at Outback Steakhouse, one of the Bloomin Brands, and his experience in launching their woodfire steaks. And coming from a more operational background, it is no surprise that Kappitt is big on crunching the numbers.
At the end of the day, ROI is how marketers justify marketing spend, especially when marketers utilize different channels to market their brands. The biggest challenge that most companies face however when operating across multiple channels is tying it all together and maintaining the same messaging for each campaign. A great tidbit that Kappitt mentioned is implementing a "no dead ends" approach when it comes to a campaign.
For Outback's Great Aussie Steak Out where Outback was giving away 1,000,000 free woodfire steaks, every single part of the campaign tied together. While giving away coupons for the steaks, there were viral videos, social campaigns, news coverage, emails, and commercials going out simultaneously with the same creative, messaging, and feel for the campaign. Because of the cohesiveness between all marketing channels, the campaign was overall a high success and the risk that he took in creating risqué billboards and videos wasn't in vain.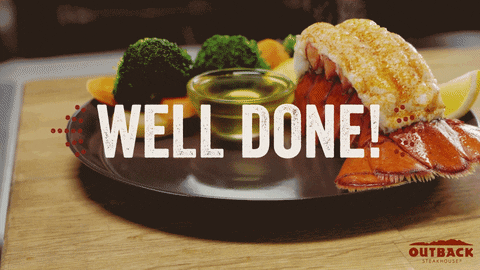 Kappitt's talk really made me question how many dead ends I'm leaving when I plan out my marketing campaigns. How much does the friction between channels cost me in brand awareness and ultimately in ROI? Definitely, something to chew on and focus on for self-improvement, and I'm sure other marketers could say the same.