Having had close to 12-years of experience in graphic design and branding, I used to think the aesthetic of the company controlled how it was seen by consumers (how naïve of me, right?). I mean, slap a nice logo on that bad boy with some really nice typeface and BOOM…. instant success!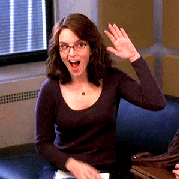 As much as I wished that was a great formula, I have helped some small businesses and companies create identities for their brands, only for it to be short-lived. How a company performed post-design was not my concern. I mean, I got paid to design and nothing else, at least until my first marketing job.
Being tasked to rebrand a company caused the company stakeholders and myself (the marketing lead in charge of it) to measure where we were and how we could do better this go around. A re-brand, if used properly, is a chance to revamp your company and not only make the design better but to restructure your "why." Your company's "why" controls your points-of-differentiation from competitors, how you're viewed by customers, what you're known to do, and everything else in between. Ultimately, you're doing your company a disservice by only changing the appearance of your company without doing the reflective work within and changing from the inside out.
For the next 8-weeks, I'll be discussing branding and analytic topics and I will share more specific examples from my rebranding project for my employer, 4it, and other freelance projects I've assisted on. I will, however, leave you with one of the many transformations we made on the project: our logo before and after. A logo is merely part of the brand identity (in case you didn't know) and not the overall brand itself.
Before:
After: