When COVID-19 first started leering its hideous head in the US, I came across an ad to sign up to be a Create & Cultivate Insider and immediately jumped at the discount. In hindsight, I didn't anticipate my first event being just two months later. For those that are not familiar with Create & Cultivate, it is a platform that helps women achieve the career of their dreams with online resources and offline events. In partnership with Mastercard, C&C launched the Money Moves Summit, which is a digital-only event full of conversations, panels, workshops, and mentor sessions on how to pivot in this "new normal."
The summit took place this past Saturday, May 2nd, and started bright and early (on the west coast that is) with an intention setting session with Koya Webb. Now, I will be the first to admit that I have never been into meditating. My mind has always been too busy and Koya, girl, you achieved a miracle within me. It was the spark needed to lead a day full of learning and connecting with other women.
Having made my intentions clear of leading an abundant life and ready to absorb the energy and information necessary to do so, I picked up some key tips from the #CCMoneyMovesSummit that I want to share with all of you!
Overnight Success Isn't A Real Thing But Creating Value Is
Post-intention setting, I tuned into the Morning Keynote Conversation between C&C founder and CEO, Jaclyn Johnson, and the founder of ClassPass, Payal Kadakia. Payal merged her love and passion for dancing with her experience as a business strategist to come up with the concept of ClassPass. In the keynote, I learned that it took years for her to actually get the concept off the ground and have even just one person consistently attending classes. Payal had to worry about creating enough value for the fitness boutiques she wanted to service, a price point her customers felt comfortable paying, and consistently tinkering with the platform itself to help with retention.
Luckily, she had people in her corner, financial backers who believed in her, but most importantly, she was patient and believed in her product. She didn't let the years of what most would consider "failures" define her journey of launching ClassPass. Eventually, ClassPass became the behemoth it is today, but it didn't happen overnight. And just because it's a big player doesn't mean that her business will never have to pivot. ClassPass has made major strides to give their customers value through online workouts during the pandemic. Talk about adapting.
So bottom line, if you have an idea or business, don't focus on waiting for the breakthrough we commonly see all over social media. Instead, focus your efforts on creating value for your customers and company stakeholders and the breakthrough will happen. This applies to entrepreneurs and my fellow 9 to 5 ladies.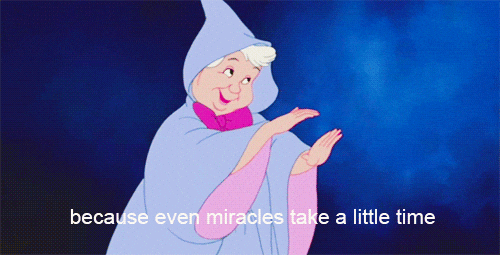 Use This Time to Create Your Financial Game Plan
The session directly after was allllll about getting your money right with Sofi Certified Financial Planner, Lauren Anastasio. If you're fortunate to still be working through this time, COVID-19 could be the catalyst you need to hunker down and build a financial plan to help you out now and in the future.
Lauren's immediate strategy for a solid financial foundation includes creating a safety net, paying down bad debt, and building an emergency fund. A safety net is usually one month's worth of expenses, such as your rent, car note, or student loan payment. This should ideally be kept in a savings account that yields some kind of high interest (I believe the standard is about 1.5%). This means that your money is making money while it's sitting in your account. That cash in an envelope or sitting in your debit account isn't doing you any justice, amiga. After creating the safety net, you should focus on getting rid of your bad debt, which is anything that has an interest rate higher than 7%. You're doing yourself a disservice by carrying anything with a high-interest rate (such as a credit card), and you could instead be using that money paid on interest to save more or even invest down the line. After tackling that, then expand your safety net into an emergency savings fund with 3-6 months' worth of savings to go into that high-yield savings account.
Some other great gems Lauren dropped including making sure you're maximizing the match on your employer 401k if offered or opening a Traditional/Roth IRA if that's not available. Either way, you should be saving 20% of your income through a combination of saving for retirement or again, putting money into a high-yield savings account. Also, if you're one of the lucky individuals whos student loans were automatically put into forbearance due to COVID-19, feel free to put that money to the side to make a lump sum payment or reallocate that payment to tackle some of that high-interest debt (which is my plan).
Once you can tackle some of the above money basics is when you can start looking into investing, because it will make the most cents (get it?) and won't have such immense financial weight.
Honestly, there are tons more that I learned during this summit, but I'm already close to 1,000 words and I know you're all busy women. But the reason why I like C&C and appreciated the Money Moves Summit is because we're legit all entrepreneurs in some capacity. Even if we're hustling at a corporate office or starting a side-hustle, at the end of the day, business tips can be pretty universal. And you honestly never know if you will come up with a business idea that might just become a unicorn business.
Looking for more money content? Check out the Work and Money category on The Curly Professional today!