Social media is probably one of the best ways to brand your nonprofit online. If you're not reaching the right audiences, your nonprofit will most likely fail at attracting prospective donors and volunteers. One of most important tactics to help achieve more eyeballs on your social media is by utilizing the #hashtag.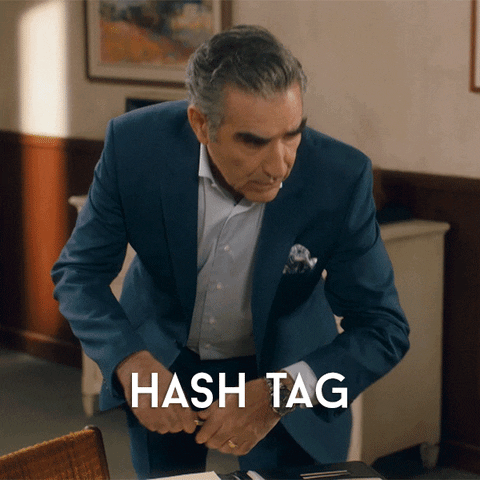 Many of you are using hashtags, but don't have an exact strategy and/or technique. I mean, what's the big deal about hashtags? Well, according to Hootsuite, hashtags not only categorize content, but it makes content discoverable and allows you to find relevant content from others. What does that mean for you? Free eyeballs on your nonprofit. Even Google considers tweets in search queries. To put the importance of hashtags into perspective, here are some eye-opening facts from Sprout Social:
Tweets with one to two hashtags receive 21% more engagement
Instagram posts with 11 hashtags get 79.5% more engagement
Facebook posts with one to two hashtags receive an average of 593 interactions
However, not all hashtags are good hashtags to use, so I'm going to give you a couple of great tactics and resources to use to make the best out of hashtags.
1. Find out how many hashtags will work for each of your social media accounts
Every social media platform has a "magic" hashtag number that will work best. It would seem wise to know what number should be used for each while still following the limitations of each platform. I won't go through each one, but instead focus on the top three social media platforms –Facebook, Instagram, and Twitter.
Twitter: 1-2 hashtags (any more than that engagement drops by an average of 17%)
Instagram: 11 hashtags and up (The current limitation is 30 hashtags)
Facebook: 1-2 hashtags (any more than that engagement drops)
2. Research your hashtags
It helps to do some research before you choose any ol' hashtag. Doing the legwork involved in researching hashtags for your nonprofits can be done using these three tips:
Look at similar nonprofits
Do you know of some successful nonprofits that have a similar mission as yours? Look at their social media accounts and see what hashtags they're using. Granted, you don't want to use a hashtag that is specific to their organization. Looking at the hashtags that can apply to your nonprofit will be best to use as inspiration for your organization.
Research hashtag frequency and engagement
This is the most important tip of all three. Your end goal in using hashtags is to get more eyeballs and engagement on your social media accounts that will eventually lead to – yup, you guessed it- donations, volunteers, and awareness! Finding out the frequency of use for a hashtag will tell you if that hashtag is worth using.
Use tools
You're probably wondering what tools can help you see the frequencies and engagement on a hashtag. I highly recommend using websites and apps that help analyze hashtags such as Ritetag (amazing for Twitter), Hootsuite, Hashtagify, Sprout Social, Instagram Insights, and Facebook Insights. Personally, I use Hootsuite and it's been amazing to track across all my social media accounts.
3. Create a personalized hashtag for your nonprofit and its events
Now that you've done your research for already existing hashtags, create some unique ones that you can use. The best way to create a special hashtag for your nonprofit is by
Keep it short and simple
Make it unique and memorable
Make it consistent with your brand image
Always Double check your spelling
Ensure there isn't a double meaning behind your hashtag