I'll be the first to admit that I really didn't like this headline when I typed it. Or even reading similarly titled articles over the last few years, especially when they've been written by people who aren't people of color. People who don't understand what it means to have their hair out in an afro. To discuss their culture freely, without judgment or passive-aggressive comments. To be able to point out the things that impact or are unfair to their culture or others'. Those are just a few things that define the epitome of being authentic at work to me.
I will also be the first to admit that I thought I was going to have to hide a huge part of myself when I started my current job. Not that my current place of employment isn't diverse, it's just that it was my first real corporate job. I'm talking full HR team that wasn't someone's relative, an actual campus, travel, todo amiga. I was playing in a new ball game, and I was fully prepared to do some code-switching.
After a year of working for my company, I can proudly say that I am the most authentic (but professional) version of myself – more so than my previously held roles. That it is my authenticity and diverse experience that makes me the best person for the job. I learned that limiting myself definitely wasn't going to make me productive or happy. Today's racial climate finally affecting corporations truly opens the door for other women of color to be themselves at work as well. So here are a few tips I've found useful in becoming more authentic in the workplace:
Understand Your Values and Stick to Them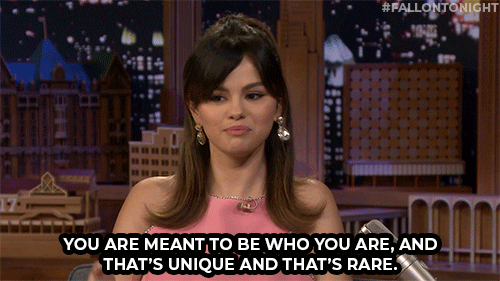 Personal values are a large part of being authentic at work. By understanding your values and how it aligns with your company's values, you'll be able to enforce boundaries. How far outside of your professional comfort zone are you willing to step if what you're being asked to do doesn't align with your values? Is your boss asking your opinion on a project and honesty is one of your values? Then respond earnestly and professionally on how you feel about it. Do you value leadership? Then volunteer to spearhead a project that you think will benefit the company. The more you incorporate your values at work, the more confident and authentic you will feel.
Don't Allow Yourself to Be Defined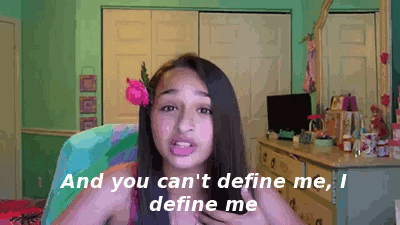 I know this is probably easier said than done, but don't allow yourself to conform to the ideas or expectations others have of you, personality-wise at least. It's easy for people to compartmentalize your personality based on what they think are common cultural traits, but don't let them. For instance, I am not feisty because I am a Latina or know all about hip hop because I am Black. We are all allowed our individual quirks and interests. Own them.
The first thing I did in my office space was put up a picture of my favorite superhero, Rogue from X-Men, and a small collection of my Funko Pops. When introducing myself, I didn't start with where I am from, but what I'm interested in. Although my culture makes up a large part of who I am, it is not my full identity. I am a multidimensional woman with a broad range of interests, and so are you!
Note: I would also like to mention here that many of us are privileged in how we are identified/defined by others. For instance, many differently-abled individuals have a harder time being seen as more than their disability. We should all make a conscientious effort to give others the room to be authentic at work as well!
Create Support Systems Inside and Out of Your Organization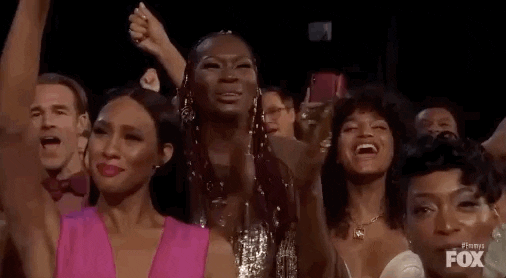 I strongly believe in the power of support systems. Building them takes time, lots of networking, and most importantly, trust. Professional support systems help to keep you accountable to your values, mission, and goals, give advice, and overall encourage you to become the best authentic version of yourself. During the beginning stages of my career, it was important to build a support system full of professional women in my field. Now, this support system differs from the one that I have built at work. My work support system is made up of fellow coworkers who understand and experience the same unique challenges I face.
I know above I mentioned compartmentalizing people, but in this instance, it's a good thing to have different support groups. While your outside support group may communicate with you on an irregular basis, your inside group helps to fill in those gaps on the daily. Also, you don't need to have a ton of people in your support group. Quality is better than quantity. Just be sure that you are pouring back into your support system as much as they pour into you.
So now my question for you is, how will you be authentic at work? Answer below in the comments!
Featured Photo by Andrea Piacquadio from Pexels